Saeco News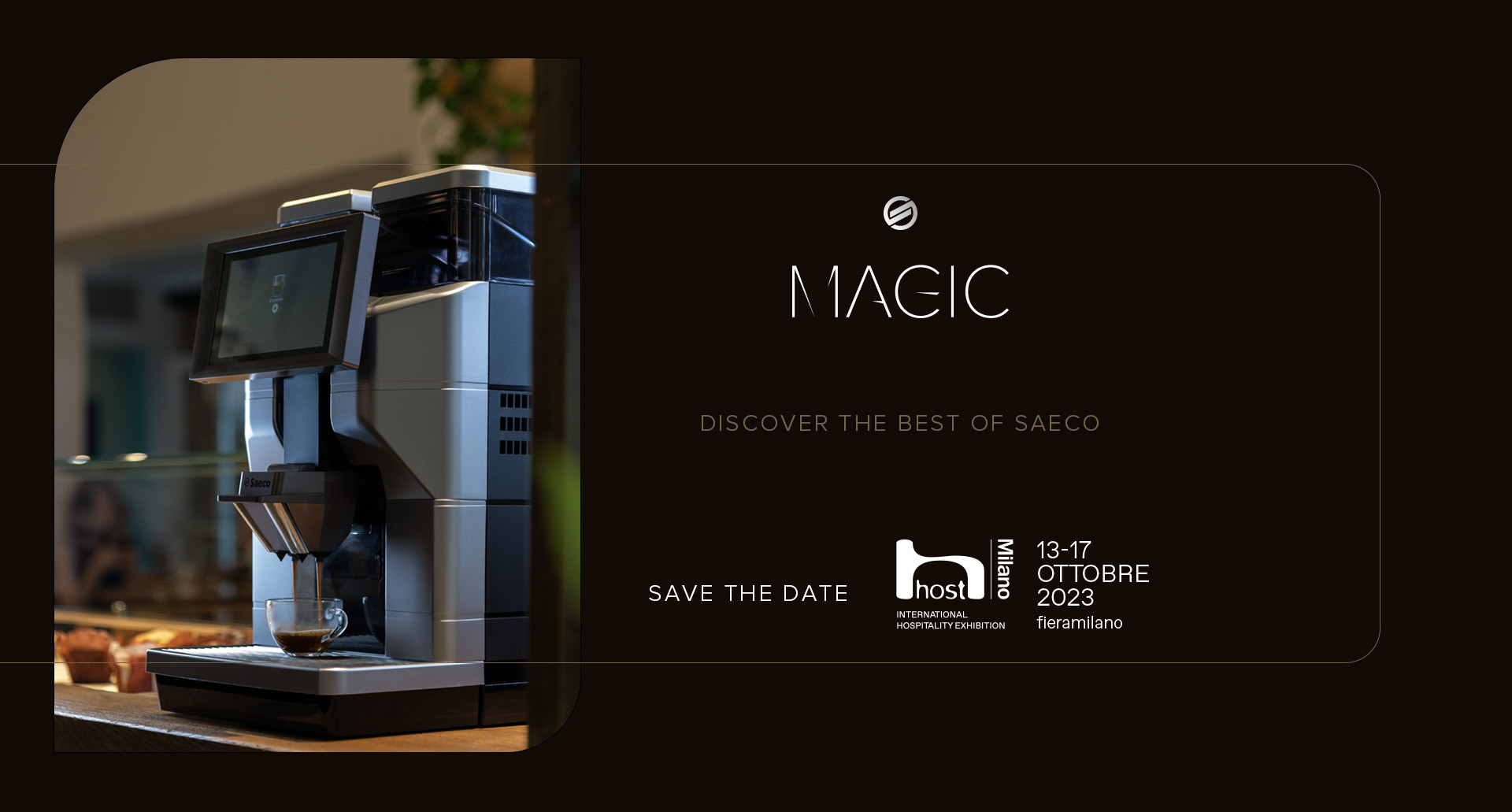 04 October 2023
Magic: the magic of Saeco Professional at Host 2023.
Magic is where the heart of your business beats, whether it's an office, a B&B, a bakery or any workspace where you spend your day: Magic is next to You, always.
Magic is now also in a water mains version: fresh water use, simple and convenient, that keeps the coffee flavor intact.
With Pro.Up, the innovative app for online management of Saeco coffee machines, Magic offers even more versatility and practicality to meet the needs of every coffee professional.
We want to make your work beautiful and we know how to make it easy for you.
So we look forward to seeing you at Host to give you a demonstration from October 13 to 17.
We will also have a great novelty for small locations to introduce you to!
You can find us at the Evoca booth: Hall 22 - Stand F35 G46