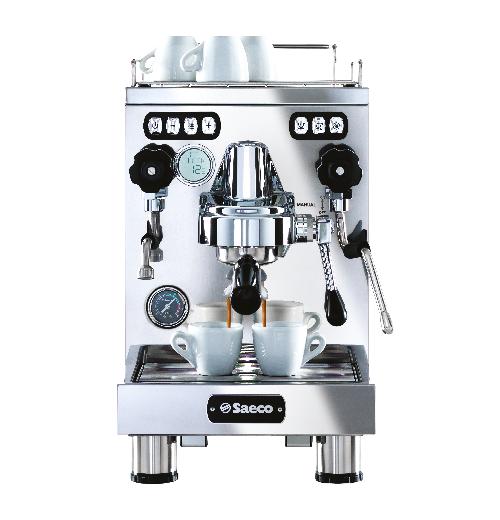 HIGHLIGHTS
Professional performance, compact, strong and long lasting machine, with a solid stainless steel body.
Heated dispenser, to maintain the ideal temperature and an always ready machine.
2 thermoblocks, plus heating element on the group and a pressure gauge.
Single or double espresso, whose quantity can be programmed or determined manually with a lever.
Simultaneous coffee and steam delivery.
LCD display that provides the opportunity of setting the coffee dispensing and of managing the cleaning and descaling cycles.
TECHNICAL DATA
Dimensions (l x h x p)
280x477x425 mm
Body Material
Stainless Steel
Chassis Material
Stainless Steel
Power Supply
220-230 V / 50-60 Hz
Boiler Material
Stainless Steel
Independently Heated Stainless Steel Units
I
Water Supply
Autonomous Tank
Removable Autonomous Tank
2,5 l
Carafe
600 ml - Stainless Steel
ACCESSORIES
Dosing grinder