Saeco News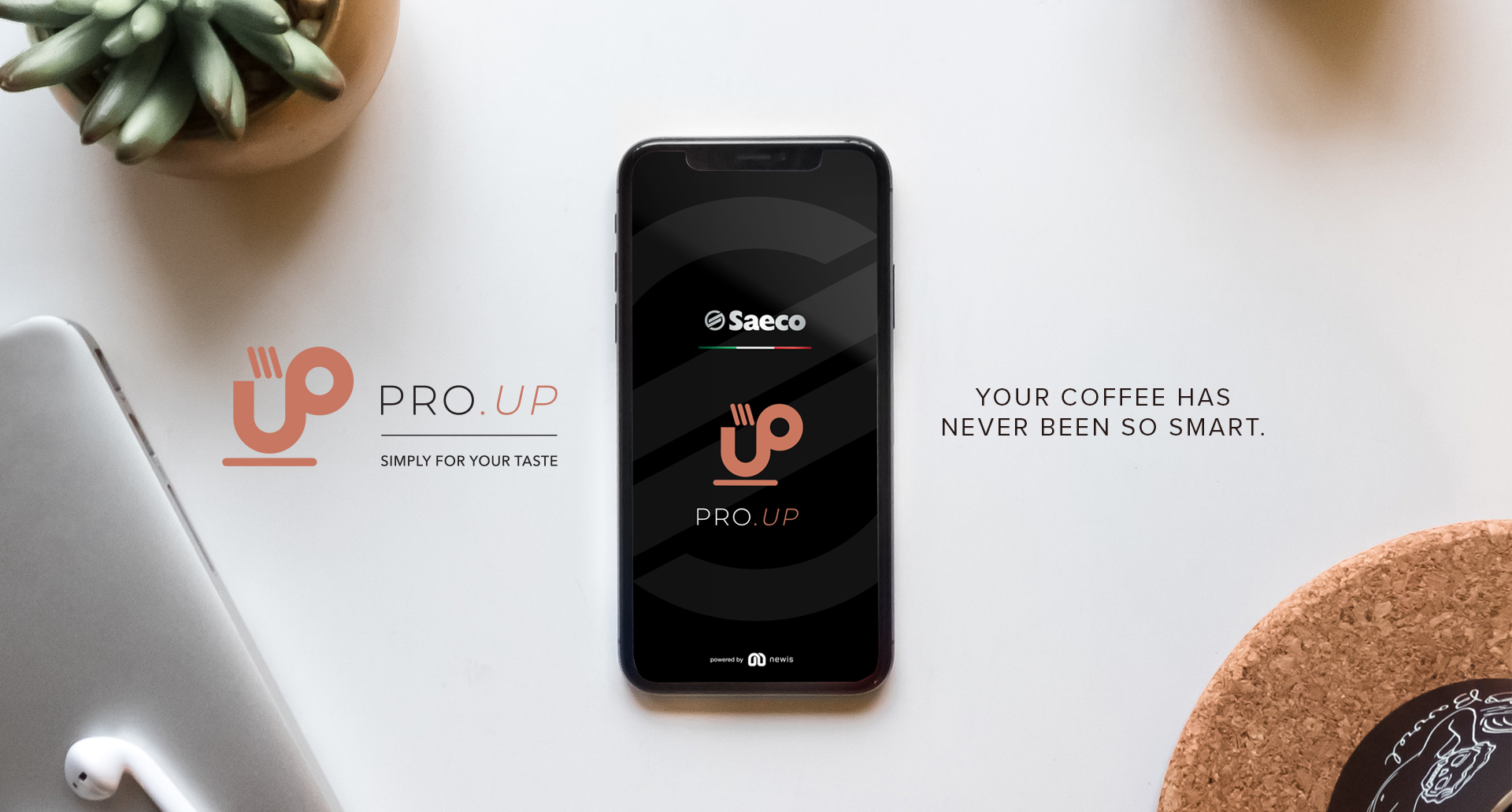 15 September 2022
Pro.Up, the app from Saeco Professional for your new coffee break.
Saeco Pro.Up is the new app that allows you to manage the latest generation of Saeco machines, such as the Royal range, by connecting them via Bluetooth directly to your smartphone.
With just a few taps, users can manage their office credits and dispense their favourite beverage directly from the app, for an entirely touchless experience, in total safety.
The coffee break thus becomes a moment of pure relaxation.
Not only that. The operator's work with Saeco Pro.Up becomes easier and more productive, being able to remotely control all the machines registered on the portal on which the appropriate Bluetooth device has been installed.
From the intuitive web portal, the operator can monitor machines in several areas, checking status, alarms and managing machine configuration, credit requests and reporting. He can also activate 3 types of profile: operator, technician and user.
With Pro.Up, technicians can quickly and easily activate and configure machines directly from their smartphone.
Pro.Up is completely free and downloadable from the App Store or Google Play.
The future of the coffee break is already here, with Saeco Pro.Up!
Saeco Professional Nachrichten